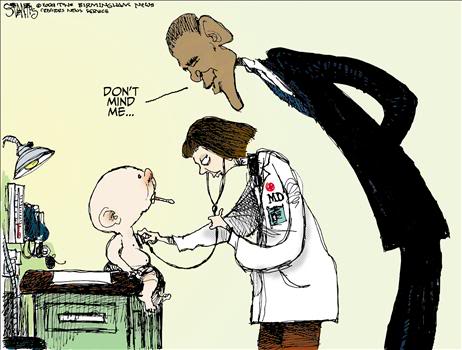 It's been said a thousand times: Congress had to pass President Obama's health care law in order to find out what's in it. But, despite the repetitiveness, the level of shock from each new discovery never seems to recede.
This time, America is learning about the federal government's plan to collect and aggregate confidential patient records for every one of us.
In a proposed rule from Secretary Kathleen Sebelius and the Department of Health and Human Services (HHS), the federal government is demanding insurance companies submit detailed health care information about their patients…
The HHS attempts to justify its proposal on the grounds that it has to be able to compare performance. No matter what the explanation is, however, this type of data collection is an egregious violation of patient-doctor confidentiality and business privacy. It is like J. Edgar Hoover in a lab coat.
And, no matter what assurances Obama, Sebelius and their unelected and unaccountable HHS bureaucrats make about protections and safeguards of data, too many people already know what can result when their confidential information gets into the wrong hands, either intentionally or unintentionally.