by Ann Coulter at humanevents.com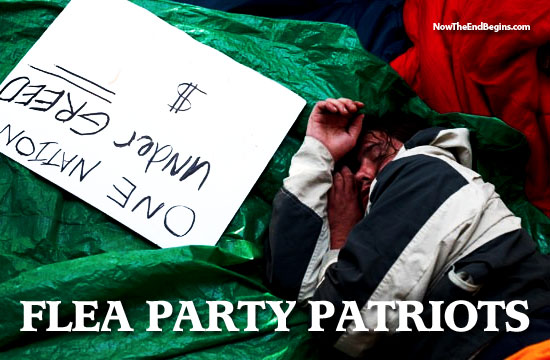 The worst thing about Occupy Wall Street is that it's ruining a good cause: hating Wall Street. Just when opposing Wall Street was gaining momentum, these brain-dead zombies are forcing us to choose between thieving bankers and them.
If the Flea Party were really concerned about the greedy "Wall Street 1 Percent," shifting money around to make themselves richer and everyone else poorer, their No. 1 target should be George Soros.
Of course, we don't know exactly how much money Soros has, since he keeps all his money in offshore bank accounts.
We do know that Soros has been convicted of insider trading. And we know that his general modus operandi is to run around the world panicking sovereign nations, so he can pocket the difference when their currencies collapse.
But the Occupy Wall Street protesters love Soros! It's Fox News they hate.
Last week, the great minds of the OWS movement, bored with playing bocce ball and getting stoned, decided to protest at the homes of Wall Street's robber barons. They then proceeded to walk right past George Soros' apartment building in order to protest at the homes of Rupert Murdoch and David Koch.
Related cartoons: